Dating tips for seniors and baby boomers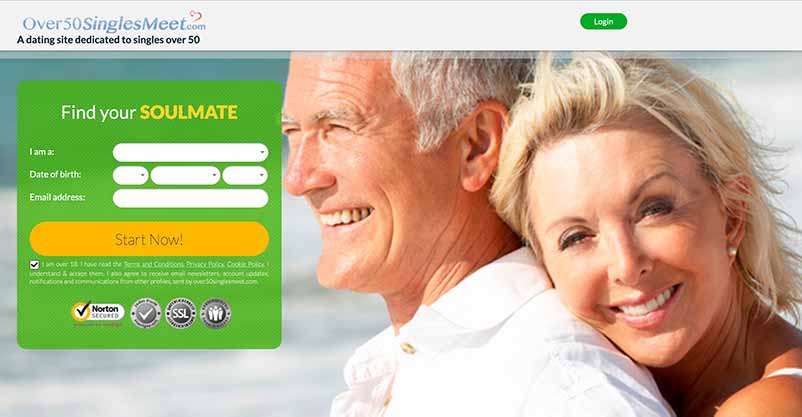 Online dating tips for seniors, baby boomers and sites that allow you to socialize with single seniors.
Are you single or retired? Are you ready to start dating again? You can find senior dating sites online that will help you meet other seniors.
There are many singles over 50 who are seeking a partner. Seniors often turn to the internet to find a partner, or just to make new friends.
Losing a partner or a special person can make it very difficult and lonely. After years of living alone and grieving, senior dating may be the right thing for you. You might find that you have a lot more to live for if you are open to new companionship.
Yes, your grandchildren and children are still important to you. They bring you joy. However, this might not be enough for you to fill the empty space in your heart. Knowing that you have someone special with you makes all the difference. Someone you can share all your stories with because they will get it.
Many senior dating websites offer options for seniors. These sites can help you find other people just like yourself. These sites allow you to meet and interact with single seniors interested in dating. You will be asked to fill out a form on these sites, where you can provide details about yourself and your dating preferences. You can choose what information to include. The information will be used to build your online profile. The site will match you with compatible people based on your online preferences and profile.
As with any new technology, it is possible to be skeptical at first about whether these sites work or if your personal information is safe. Many people are catching on to this trend because these sites have put in security measures. People are finding true love online, and even marrying them. This trend is increasing rapidly by the thousands.
Do you know of any friends or family members who have been on dates only to find out the other person is not really compatible? Imagine if they were always putting their best foot forward and it was difficult to end a relationship with them. The beauty of the internet is that it allows you to connect with your "soulmate" in a click.
These are some things to remember if you're thinking of joining an online dating site.
Make sure you only sign up on trusted online dating sites. Ask your friends or use your favorite search engine to search the internet. You will find information on the site that shows whether they are "TrustE", or "Hacker Safe" certified. To be compliant, the site must go through a rigorous process with strict privacy guidelines. This information is usually found in the "Privacy" link or "About Us" section of the site.
Don't give out too many personal details too quickly. If you're not sure you can trust the person or that they are real, it is best to keep your email address, real name, home and work addresses, phone numbers and phone numbers secret. If you feel 100% comfortable, you can take a friend along and meet in public.
Be sure to verify if there are any fees before you sign up for any senior dating service online. Make sure to read the fine print. Tip: Many top-rated online dating sites offer their services free of charge.
These tips will make it easier for you to find the right person when creating an online profile.
Don't lie about your age. This will cause people to misunderstand you and make it more difficult to match you with your partner.
You will be more successful if you are able to focus on the positive aspects of your relationship and what you can offer.
It is impossible to replace a spouse you have lost. When looking for a partner, don't compare them to your former partner. Keep in mind that everyone is different.
Don't rush. Remember that it takes time for things to happen. Get to know your person. Take it one day at time.
To find more matches, try to reduce your search criteria. People who are too picky often don't find Mr. or Mrs. Right. Set realistic expectations that are achievable.
These tips will ensure that you have a positive online experience and may even find the companionship that you are looking for.