Datingdisabledsingles.com Dating Website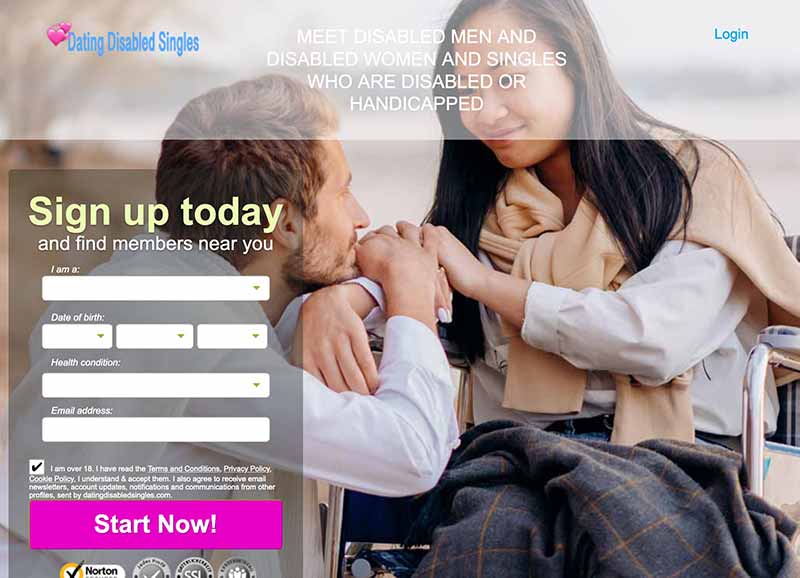 Datingdisabledsingles.com Dating Website
Datingdisabledsingles.com was created by disabled people for disabled people. It allows members to easily and safely search for friends or partners. The website is simple and straightforward. There are no lengthy questionnaires or complex setup processes. Datingdisabledsingles.com believes that having a dedicated platform to help disabled singles find friends and partners is a great way to meet someone who can relate to the difficulties of dating with someone with a disability, it is a safe and simple way to reach out and make new friends, and potentially become partners.
Datingdisabledsingles.com was designed by and for disabled people. It's easy to use and does not require you to fill out lengthy questionnaires. You simply need to provide some basic information about yourself and choose the type of person you want in a friend or partner. Then, start looking for that special someone.
There are many dating websites out there and people with disabilities can use them all. However, Datingdisabledsingles.com believes that a dedicated platform for singles with disabilities to meet and make friends would be beneficial in helping them find someone who can relate to the difficulties of dating with someone with a disability.
Datingdisabledsingles.com keeps your information safe:
We are offering 3 months of premium access as part of our launch party to anyone who signs up before March 31st. It is only $29 per month to keep your premium membership, which offers more connections and allows you to send more messages each day. You are welcome to keep your free membership for three months but with fewer connections and messages.
Searches for other members can be made based on certain criteria, such as age, gender, type of disability and more. The system will then show you a list of matches that match your criteria.
After you have found someone that you feel is a good match, you can send a connection request and reach out to them. It's up to you to decide where and what you share.
Datingdisabledsingles.com lets you upload photos if desired, as well audio clips that allow others to hear your beautiful voice. Audio clips can be used to inform others about your interests, hobbies, and any other information you would like them to know.
To get started on your path to a new friend or significant other, just go to: https://www.datingdisabledsingles.com/
You can also read the FAQ here: https://www.datingdisabledsingles.com/faq/
Any suggestions aimed at improving the experience are greatly appreciated, as we are hoping to make this a valuable long term resource for the disabled community, and great ideas are always welcome - https://www.datingdisabledsingles.com/contacts/